Encore Business System was established in 1990. It is an India-based professional services company specializing in professional financial services. We have been actively catering to small, medium-sized and big companies across the world. Our clients range from a wide range of industries and sectors.
Over the years, Encore Business System has emerged as a trusted partner, brand and an initiative that has continuously defined and re-defined the outsourcing paradigms in the domain of accountancy. Varied experience, skilled manpower, and technical expertise empower our business that empowers your business as well.
OUR TEAM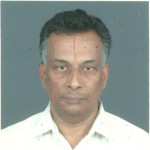 Mr. Rangarajan is the Managing Director of Encore Business System. After completing his CA has had an enriching career spanning industries including Banking, FOREX, Institutional Finance and Merchant Banking.
Was the first CEO of Haritha Finance an NBFC. Has also been into Business Consulting and Merchant Banking.
He is the promoter director of Encore Business System which is currently into Management of Businesses and Project implementation from start to finish.